Download Bio for Adjunct Faculty 2019 [PDF]
Amreeta Kaur, MSW, RSW
Registered Social Worker, Psychotherapist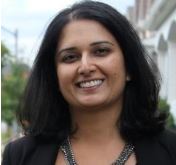 Amreeta graduated with her Masters of Social Workdegree in 2006.She worked for Family Services York Region (FSYR) for 12 years, providing counselling services to individuals, couples, and families, as well as supervising interns.During her time at FSYR, Amreeta worked at schools, providing counselling to students and their families, as well as supporting the teachers and guidance staff.She facilitated a variety of workshops on topics such as parenting, emotional regulation, bullying and increasing awareness about depression, anxiety and suicide.Currently, Amreeta works out of her private practice where she works with adults and teenagers who are managing with stress, anxiety, depression, low self worth, perfectionism, and shame.She is also a Field Liasion for the Social Service Worker -Immigrants and Refugees program at Seneca College.
Donna Mason MSW RSW
Donna has been a practising social worker for the past 38 years. She has worked in the areas of child welfare, income support, children's mental health and the school board. Her last 16 years have been spent at Lakeridgehealth working in both medical areas and mental health. For the past 7 years she has been the therapist for sexual assault and intimate partner violence survivors and has a special interest in working with survivors of human trafficking.
Juliette Harriott
"I have over 20 years of cumulative experience practicing in various clinical spaces engaging primarily with women and children and thoroughly enjoy engaging with others in ways that bring to light areas of desired improvement. I thrive on applying a broad range of clinical practice principals to real world counselling situations and am dedicated to maximizing the potential of others with frameworks, while working with individuals, families and groups, that are trauma-informed, strength based and anti-oppressive. I embrace opportunities to educate and share knowledge and enjoy the mutual learning that can occur with the newer buds emerging into the vast arena of social work practice.  Interests: race and racism, social work, women's mental health, anti violence, child welfare
Juliette Harriott, RSW
Honours BA, University is Toronto
MSW, Wilfrid Laurier University"
Michelle Del Carmen, BSW, RSW
Executive Director
Michelle graduated from The University of Windsor with a Bachelor of Social Work in 2000 and has been working in the field of disabilities all her life. As a result of havingan older brother with a developmental disability, she has been instrumental in advocating for the rights of persons with disabilities from a very young age. She found her niche working at The Centre for Dreams and is very proud to be associated with such an outstanding organization that truly makes a difference in the lives of adults with a developmental disability.
Srimanta Mohanty, Ph. D.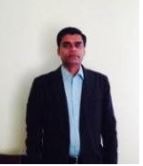 Srimanta has over 20 years of experience in research and project management in Canada, Asia and Africa (e.g. Ontario Public Health, Rotary, UN Migration Agency – IOM Sudan, WHO Fellow -China, Anhui University, Canadian Universities & Non-Profits, etc.). Srimanta is the Chief Executive Officer at the Social Planning Council of Peel, an adjunct professor at York University's School of Social Work, a partial-load professor at Sheridan, a Field Supervisor for graduate students in several Canadian universities, the past president of the Rotary Club and a member of various associations. Srimanta has published one book ( a comparative analysis of the gender inequality in India and China) and implemented more than 160 community research projects over 10 years. In addition to his doctoral degree, Srimanta holds a M.A. from the University of Western Ontario (Canada), a Master's Certificate in Project Management from the Schulich School of Business at York University (Canada), a Master of Law in Population Sciences from Beijing University (China), a Master of Population Studies from the International Institute for Population Sciences (India), and a M.A. in Statistics from Utkal University (India).
Veronica Javier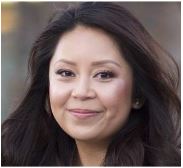 Veronica Javier is a Registered Social Worker with a Masters in Social Workand a specialty in Nephrology. Veronica has over 10 years of community-based social work experience.
Veronica currently works at the Scarborough Health Network, General Hospital, Nephrology Program as a Social Worker. Her current projects includes her role as the Clinical Lead involved in the development of the Conservative Management Pathway for end-stage renal disease patients preparing for their end-of-life stage. Veronica is alsoin a workinggroup working towards harmonizingthe Corporate Policy forCPR/Life Support.
Veronica's community work includes consulting on community development projects, community outreach and community programming.